De Beers: Global Diamond Jewelry Demand +3% in 2014
September 21, 15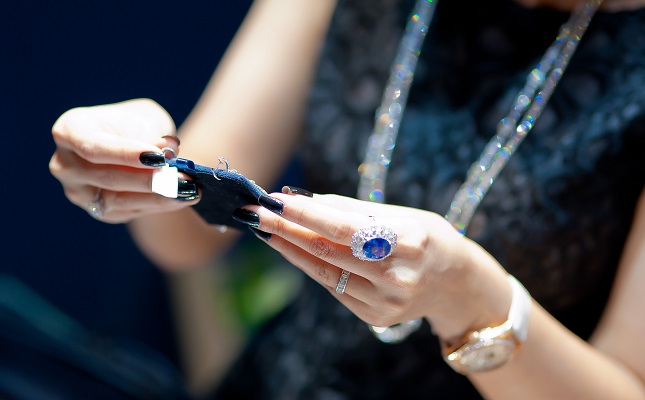 (IDEX Online News) – Global diamond jewelry demand increased 3 percent in 2014 to reach $80 billion, according to the De Beers Group of Companies, which released its Diamond Insight Report 2015 today (Monday). The report also cites a 6 percent increase in rough diamond production value to $19 billion.
Despite a troubled market, De Beers says the jewelry demand increase marks the fifth year of consecutive growth since the global downturn.
The company's figures point to growth in each of the top five diamond-consuming markets of the US, China, Japan, India and the Gulf states, which together account for some 75 percent of worldwide demand.
De Beers estimates that growth would have been even stronger had it not been for the strength of the US dollar. The strong dollar and lower demand in China means that the outlook for 2015 is likely to be on a par with 2014 figures.
In terms of rough diamond production, the volume of production declined by 3 percent to 142 million carats. Looking to 2015, De Beers estimates that rough diamond production is likely to be lower owing to higher levels of stock in the midstream and downstream sectors of the pipeline.
The report pays special attention to the Indian market, which is playing an increasingly important role in worldwide demand.
"Indigestion in the midstream and downstream has impacted rough diamond demand this year, despite consumer demand for diamond jewelry being stable on the levels seen last year," said De Beers CEO Philippe Mellier.
"However, the challenges faced by the sector in 2015 are expected to be short term and the industry has excellent prospects. The long-term trend for demand has been positive with consistent growth in demand for diamond jewelry since the 2008-2009 financial crisis."