Polished Diamond Prices See Marginal Fall in January
February 02, 16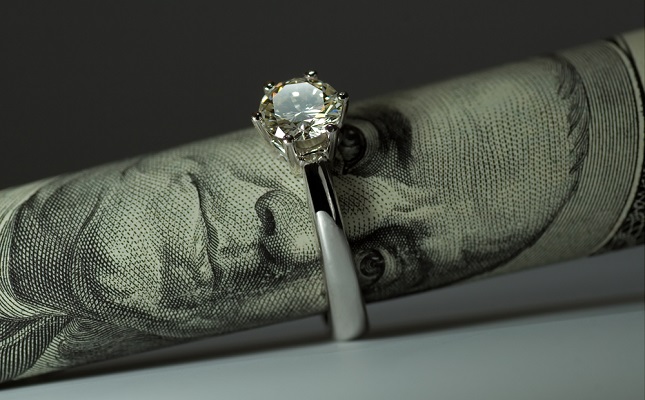 (IDEX Online News) – Restocking following the holiday season failed to stimulate an increase in polished diamond prices in January. The Index began the month at 124.6 and ended at 123.8 – close to the price at which it began in December, before that month's slight uptick.
Diamond Price Showing Signs of Stability
Polished diamond prices have been relatively stable since November, with January's very slight slide providing hope that a corner has been turned, especially following December's uptick.
Although the graph of polished diamond prices since January 2013 shows a general pattern of steadily dropping prices – a 6.85-percent decline – there was only a 0.5-percent drop when comparing January 2015 to January 2016.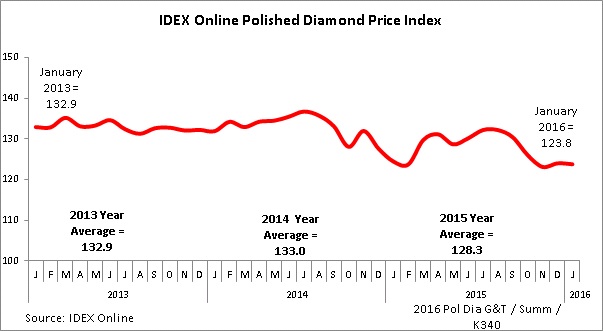 Click here to see the full IDEX Online Research article.