Diacore and Mellen Inc. Acquire Interest in Pink Star Diamond
June 14, 16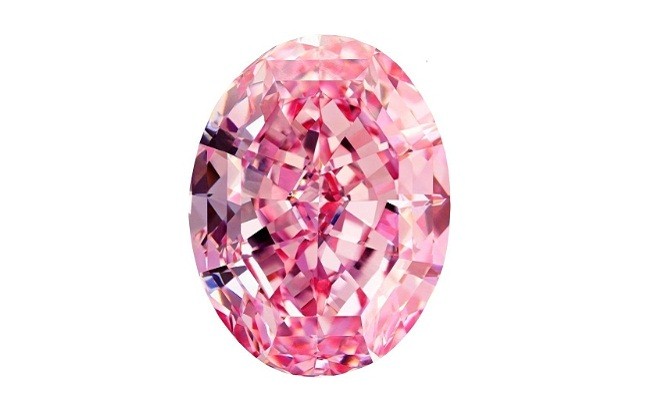 (IDEX Online News) – Sotheby's has announced that Diacore and Mellen Inc. have acquired ownership interest in the 59.6-carat Pink Star diamond. The Internally Flawless, Fancy Vivid Pink diamond is the largest such stone that the Gemological Institute of America (GIA) has ever graded.
The financial details of the deal was not disclosed, nor was there information about what is likely to happen to the oval-cut diamond, but the auction house previously estimated the value of the diamond at $72 million.
In November 2013, the Pink Star was sold at auction for a world record $83 million at Sotheby's Geneva Magnificent Jewels sale. However, in 2014, the auction house announced that the group of investors had defaulted on the sale, although it paid the $60 million guaranteed sale price.
"From the moment it was unearthed as a rough diamond, we have always believed in the singular importance and value of the Pink Star," said Diacore chairman Nir Livnat. "We purchased the original 132.50-carat rough, and took two years to cut and polish the stone into this stunning 59.60-carat, Fancy Vivid Pink, oval-cut diamond - it is a true masterpiece of both nature and artistry."
The worldwide chairman of Sotheby's jewelry division David Bennett said that the auction market for exceptional colored diamonds was buoyant.
"From the Graff Pink's benchmark price of $46 million in 2010, to the $2.1 million price-per-carat achieved by the Unique Pink this month in Geneva, pink diamonds of the highest quality have been at the forefront of this market phenomenon," he said. "Such stones have been and always will be the very definition of rarity, with the Pink Star sitting at the pinnacle of this privileged list."