Australian Start-up Launches Secondary Market for Pink Diamonds
May 05, 21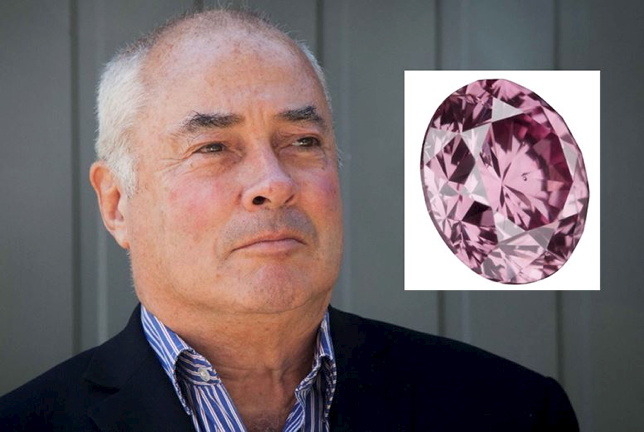 (IDEX Online) - An Australian start-up aims to fill an industry gap by providing a secondary market for super-rare pink diamonds.
Prices are soaring, says Tim Goodman, CEO of yourdiamonds.com, yet private owners encounter problems selling pre-owned pinks.
He aims to sell a maximum of 30 stones at his first sale, and to then hold six-monthly tenders.
Goodman, a former executive chairman of Sotheby's Australia, says he was initially asked to find buyers for five re-possessed pink diamonds (0.40 carat to 1.01 carat) worth an estimated $1m-plus.
He decided to expand to the sale and set about sourcing additional pink diamonds globally.
The move follows the closure of the iconic Argyle Diamond Mine last November, which supplied over 90 per cent of the world's pinks. Pink prices are increasing at an estimated 10 per cent annually.
"We are creating a secondary market," said Goodman. "The primary market is strong and the timing is perfect for sellers. Subject to the success of this first project we intend to conduct a public tender of Australian pink diamonds twice a year."
The first collection will tour Australia's state capital cities. Potential bidders will be invited to submit sealed bids before 2 July.
Pic shows Tim Goodman and a 0.54-carat certified pink oval cut diamond that will be in the tender